TDH project update:
Change in conditions on the project – concrete under asphalt throughout project limits.
COP will saw cut asphalt and concrete and remove material in trucks.
Weather last week and forecasted for end of this week may slow progress.
COP construction update:
This week is water in Callender. Completing the connection to existing main in 2nd and Callender today.
A second crew is likely mobilizing to the site next week to start on water in Lewis.
After water improvements, COP will focus on street and sidewalk demolition, storm drain improvements and then rebuilding the road and sidewalk in Lewis and Callender before moving over to Main Street.
If businesses can communicate deliveries ahead of time with City and Contractor, that would be appreciated.
Traffic control concerns/comments:
Signage off Park Street is confusing and deterring business. COP will move signage back off Park Street to encourage traffic to turn in and will hang banners to communicate businesses are open.
Other items:
Horse ring has been donated to the project to replace the stolen item in front of the Mint. Other historical items have been painted to alert public of items for salvage and reinstallation on the project.
Next public meeting is Wednesday April 18, 2018.  8:30 am at the Livingston Center for Art & Culture, 119 S. Main Street
|
Introductions:
Keith Waring – TD&H Engineering
Matt McGee – TD&H Engineering
Matt Whitman – City of Livingston
Eric Smith – COP Construction
Steve Raudenbush – COP Construction
Reedie Spencer – COP Construction
TD&H project update:
Snow has slowed the start of the project but asphalt pulverizing expected to start today. TD&H has completed a project website: improvelivingston.com
COP project update:
Pulverize asphalt, blade millings and roll for entire project limits. Then move to utility improvements in Callender Street, 3-4 weeks. Sidewalk removal to be simultaneous with utility improvements. Directly after sidewalk removal, COP will install gravel and maintain business access during construction.
Public comments:
Hitching ring has been removed outside the Mint. This preservation item was identified in the contract to be preserved and installed in new concrete. Matt W. called in a police report to investigate. Matt W. will also report this incident to the Enterprise.
Delivery coordination will go through Steve R. with COP.
Concern that traffic is not heading the stop signs in the construction zone. TD&H will put a warning on the project website and Matt W. will inform the police department of the traffic violations.
Project signage off Park Street is confusing for traffic and they are avoiding the first block off Park Street due to current signage. TD&H will look into options to improve communication for traffic control off Park Street.
Clarification that alleys are open for deliveries and parking. COP will maintain access to alley traffic when the streets are closed and will work with businesses on deliveries etc.
Matt W. mentioned that Dan at Riverside Hardware is designated as the Community Liaison for this project and will have additional project information as it becomes available for the public. This information should also be added to the project website.
Leslie Feigel (Chamber) is hanging downtown banners and communicating with KBZK News regarding businesses being open during construction.
Patricia Grabow provided copies of meeting minutes from a downtown business owner brainstorming group.
Next public meeting is Wednesday April 11, 2018 • 8:30 am at the Livingston Center for Art & Culture, 119 S. Main Street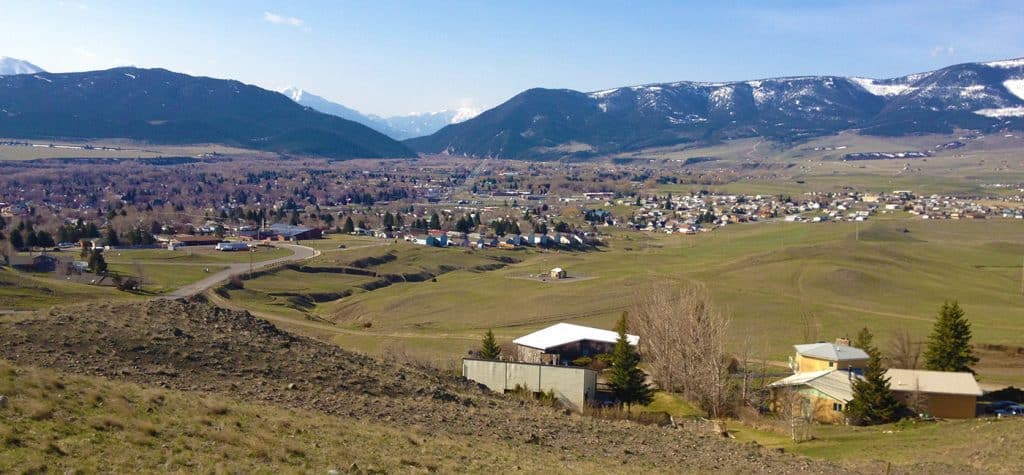 Contractor preliminary schedule:
Week of 4/2/2018: Contractor to mobilize and set up traffic control. First thing the contractor will pulverize asphalt within project limits and tight roll material back in to set up a drivable surface.
Contractor plans to start replacing utilities in Callender Street starting on the west side and working east. There will be a link to construction schedule and traffic control plan on the project website.
Contractor will maintain pedestrian access to downtown at all times.