The City of Livingston has partnered with TD&H Engineering to create a Capital Improvement Plan for the future of our downtown, one that will make our city center safe, vibrant and family-friendly for years to come.
The main focus area is 12 blocks in downtown - Park Street to Geyser and 3rd Street to B Street. The planned improvements for this year will update aging infrastructure while maintaining the character and historical details that makes Livingston special.
This year (2018) work on this downtown area will focus on the following:
Reconstruction of the core of downtown Livingston Infrastructure.
Specifically 2nd Street north of the intersection of Callender for half a block, Callender Street from 2nd Street to B Street, Main Street from Callender Street to Lewis Street, and Lewis Street from the alley between Main Street and 2nd Street to B Street.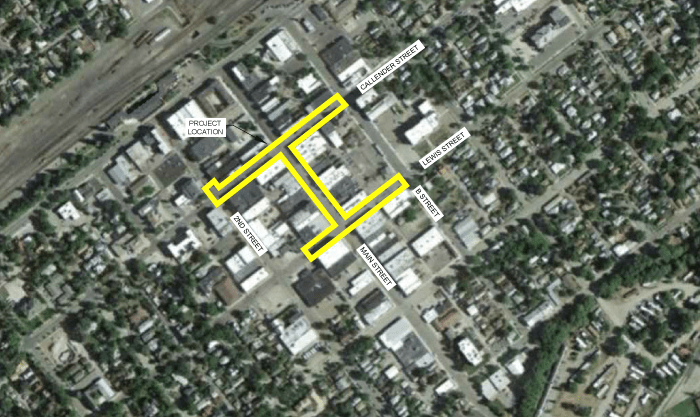 Install new downtown area sidewalks with current ADA (Americans with Disabilities Act) standards, improving accessibility and safety for everyone.
Replacement of old sewer, water, and storm drains.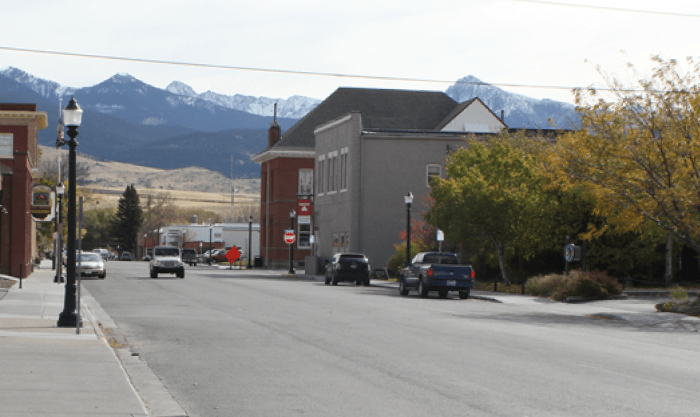 The City is committed to ensuring improvements are made efficiently to minimize inconvenience to residents and business owners.
---
Starting April 4, 2018, weekly public progress meetings will be held
Wednesdays at 8:30am
Livingston Center for Art & Culture • 119 S. Main Street
Click Here for a link to the traffic control plan and current construction schedule.